120 E. Kansas 620-886-5686

School / Sports News - August 14, 2017
---
Developmental Screenings Planned
Free screening clinics for children from birth to 5 years of age will be held in Medicine Lodge to help parents to determine if their child's development is age appropriate. The screening is planned for Tuesday, August 22 at the United Methodist Church, 108 East 2nd. Appointments are necessary so appropriate screening can be accomplished.
Areas to be screened include concepts, motor skills, social development, hearing, speech, and vision. Immunization, physical and nutritional information will also be available.
The screening clinic is sponsored by the regional Inter-Agency Coordinating Council. Agencies participating in this clinic include: Arrowhead West, Inc., South Central Kansas Special Education Cooperative, Barber County Health Department, Horizons Mental Health Centers, USD 254, and USD 255 Immunizations. The staff from these agencies will assist in the identification of any special needs your child may have and in locating services to meet those needs.
To schedule an appointment to have your child tested please call (620) 886-3294.
Click Here for complete school news
Premiere Inside
School
Sports
Record
Local
Deaths
Opinion
KWIBS
Classifieds
Business Dir.
Subscribe
Ad Information
Staff
Contact Us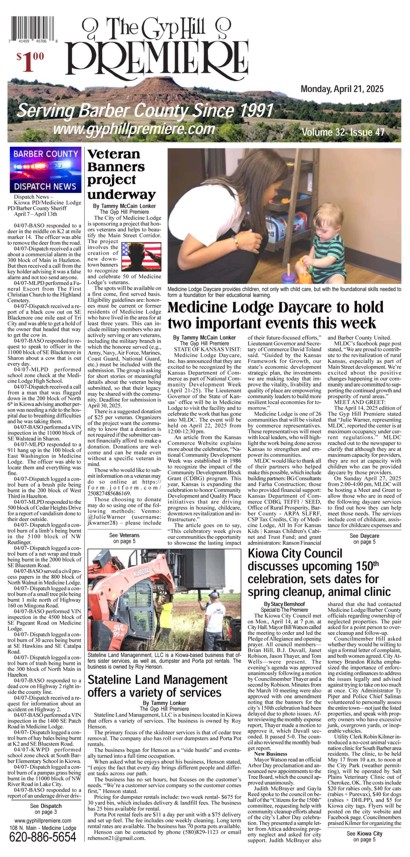 Warp Your Favorite Local Person. A Different Victim Each Week!!
For all School news subscribe to The Gyp Hill Premiere